The Other Name of Happiness; Breakfast In Istanbul…
Breakfast is the moment of pleasure that is offered to us every morning in the intensity of life. It is undoubtedly the most beautiful and most important meal of the day. Breakfast with pleasure in the morning helps pass the day positively. There are breakfast places in Istanbul that cater to everyone and all budgets.
Malta Pavilion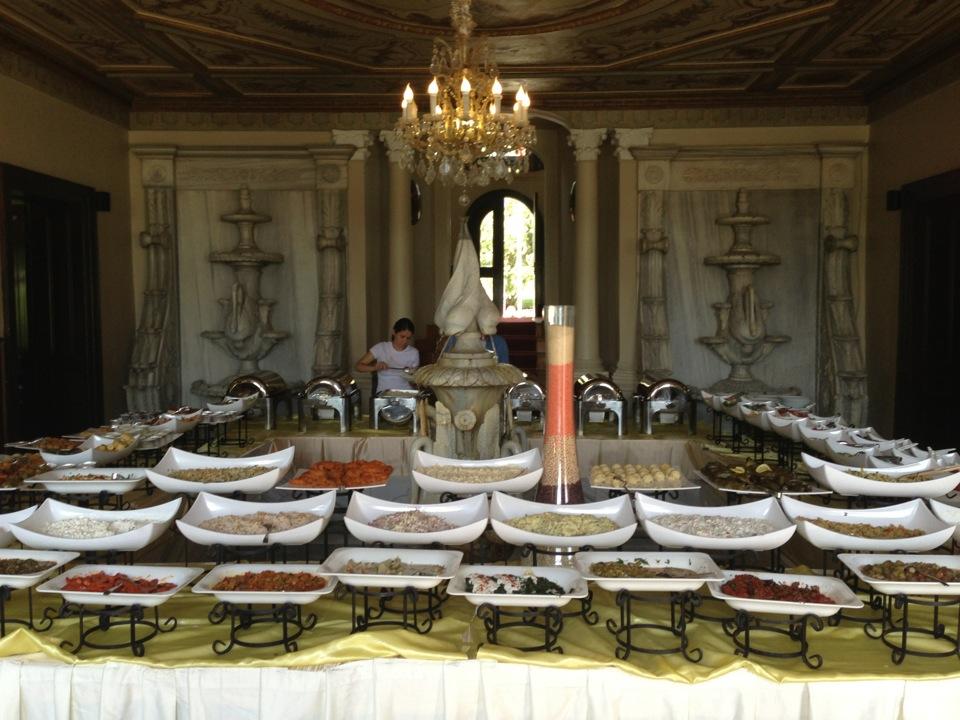 In the heart of Besiktas and Ortaköy, you can go to the Malta Pavilion and sit for hours in Yıldız Park, one of the most beautiful green areas of Istanbul. You will be pleased to have breakfast at Malta Pavilion, with a choice of 80 rich breakfast articles, with views of the Bosporus.
Oba Restaurant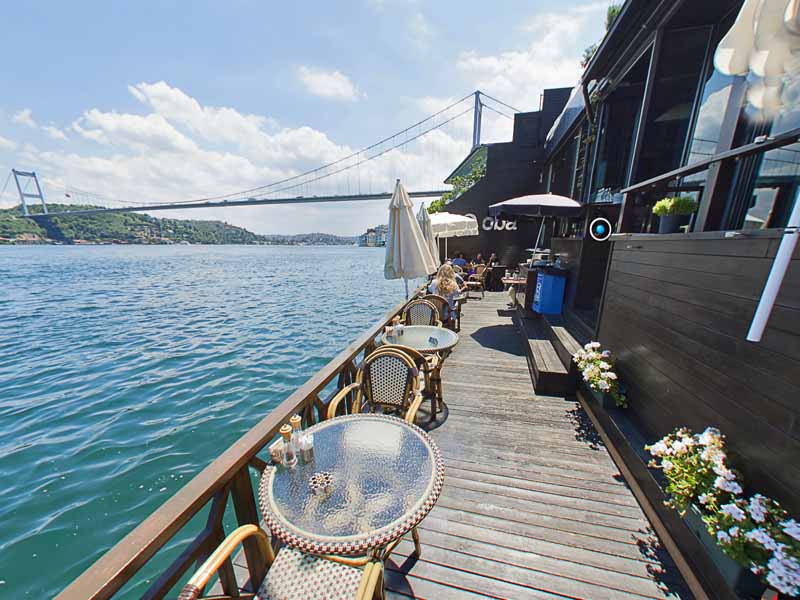 Located near the Rumeli fortress of Istanbul, the Oba restaurant, which has been serving for years with its breathtaking views of the sea and the magnificent view of the Fatih Sultan Mehmet Bridge, is a high-quality venue. Oba restaurant, which is frequently preferred by those who want to have breakfast with sea view at the weekend, has an open buffet breakfast option and quality service mentality. The breakfast table is waiting for you in this secluded place when you arrive early.
5.Kat Restaurant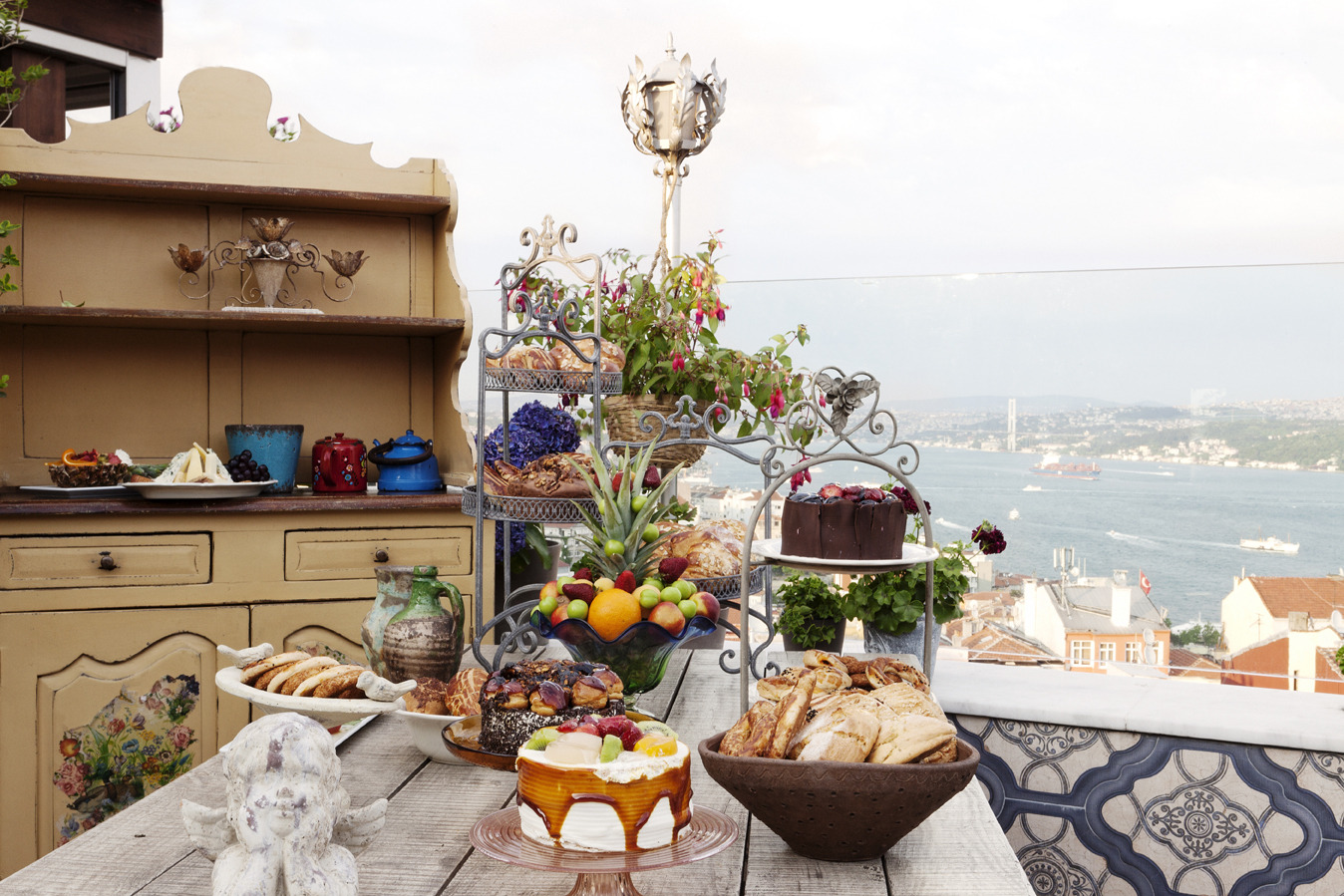 The 5.Kat restaurant is at Cihangir, a great place with its attractive decoration, stunning views, having a very inexpensive breakfast menu. During the summer months, you will have the opportunity to sit on the terrace and enjoy a wonderful romantic breakfast while you are chatting during the light music playing.
Kalender Tepe Restaurant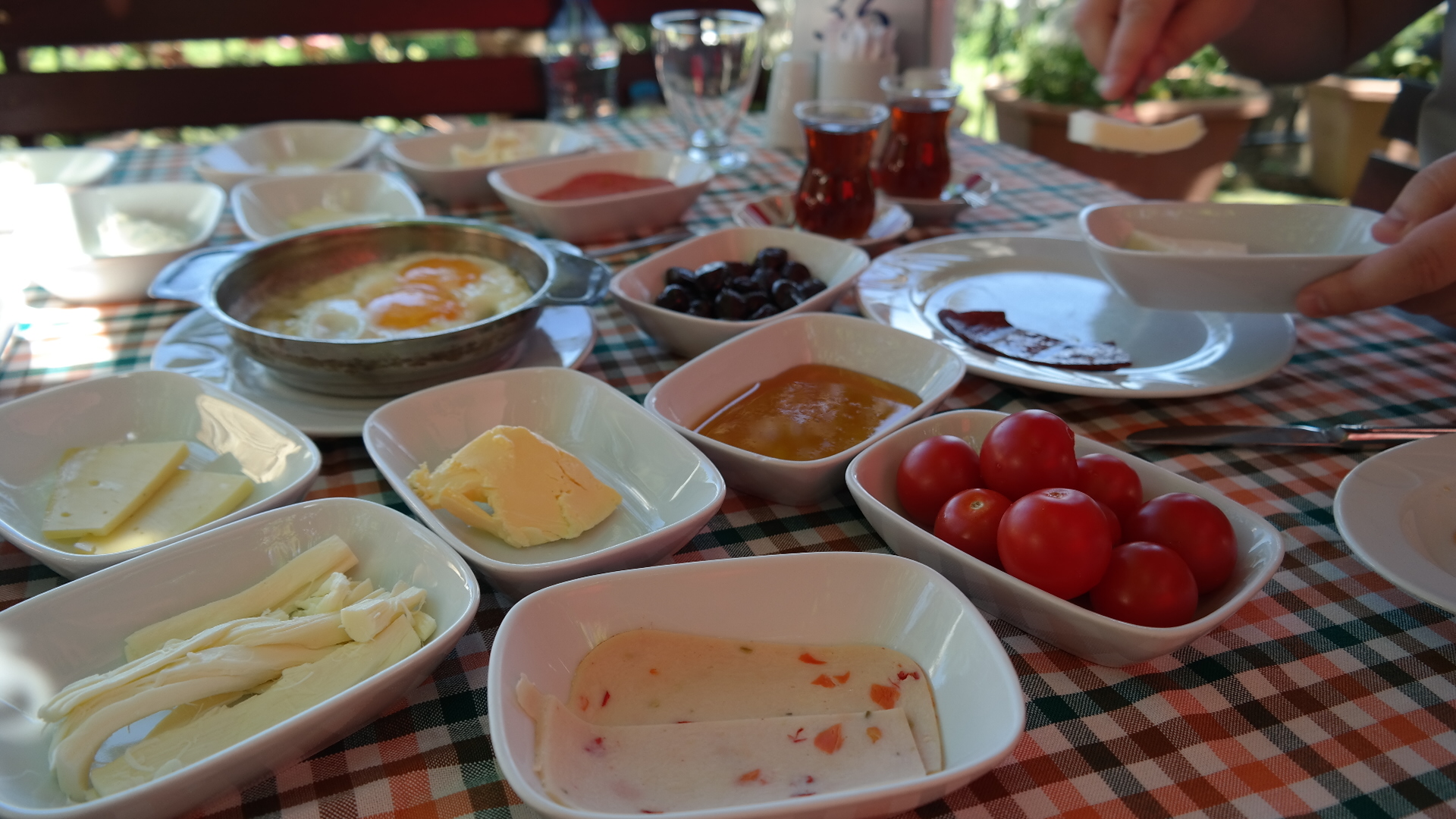 Kalender Tepe restaurant, between Yeniköy and Tarabya ,is one of the most popular places to rest in the forest. It gives you the opportunity to warm up with a fireplace and have an organic breakfast. This is the ideal place to have a quiet breakfast in this environment away from the noise and traffic noise of the city. In the winter, opposite to the fireplace, in this place where you can have sprinkled breakfast in summer garden, prices are reasonable, and the service is of quality.
Dilruba Restaurant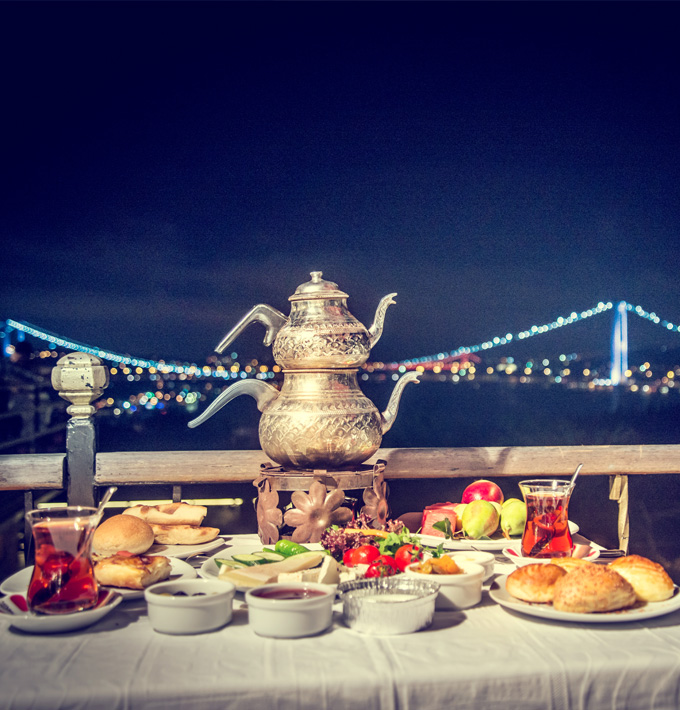 Dilruba restaurant, located in Üsküdar Fethi Pasha plantation, is a decent environment. The service is nice and the prices are very reasonable in an environment with such a wonderful view. You will have a great time in this plantation covered with Judas trees and pine trees, and you will have peace of mind while you have breakfast in the open buffet.
Adriano Antique Cafe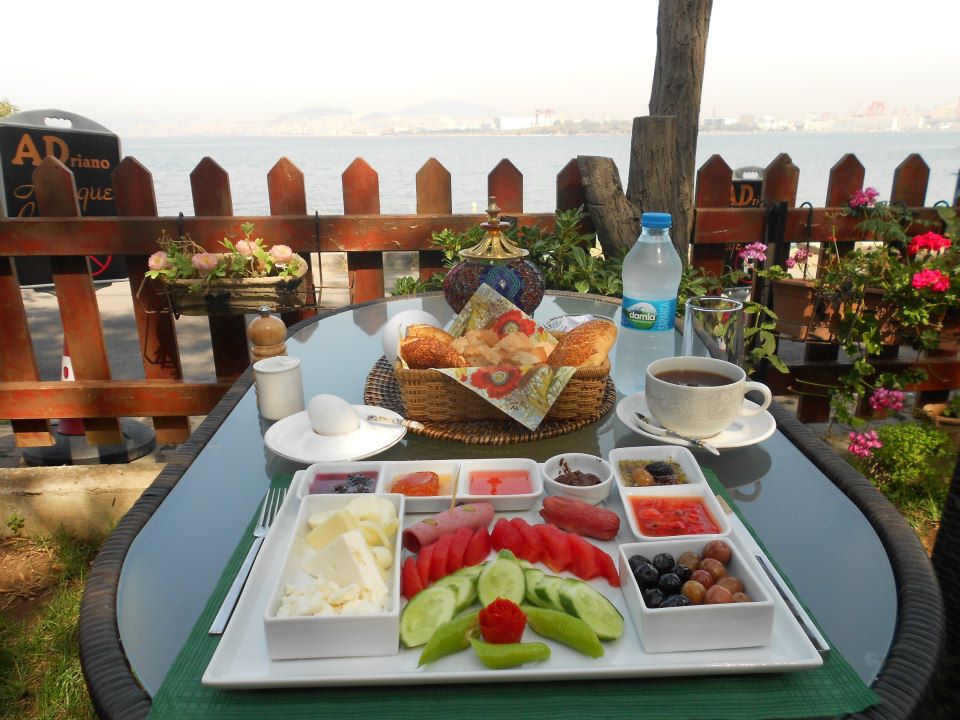 Adriano Antique cafe, located in Tuzla, is a wonderful venue all the time. Warming, relaxing and tastefully decorated, this environment will attract you with its unique view. At the Adriano Antique cafe, at the bottom of the sea, you will feel like you are having breakfast in a small holiday town while you are having your sprinkling breakfast accompanied by waves. When you want to have a quiet breakfast, you will love this environment that will attract you very often.
İkinci Bahar Restaurant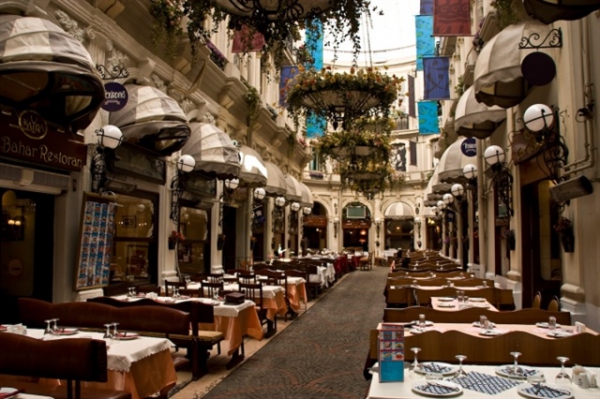 The İkinci Bahar restaurant in Kanlıca is a place that will make your heart feel with the interest and smiling face of its employees. The İkinci Bahar restaurant, which has both indoor and outdoor seating, is one of the rare quiet places where you can have a pleasant breakfast with your loved ones during the summer and winter months. You will be a regular visitor of this place where you will have breakfast with a pleasant presentation.
Görkem Kilis Table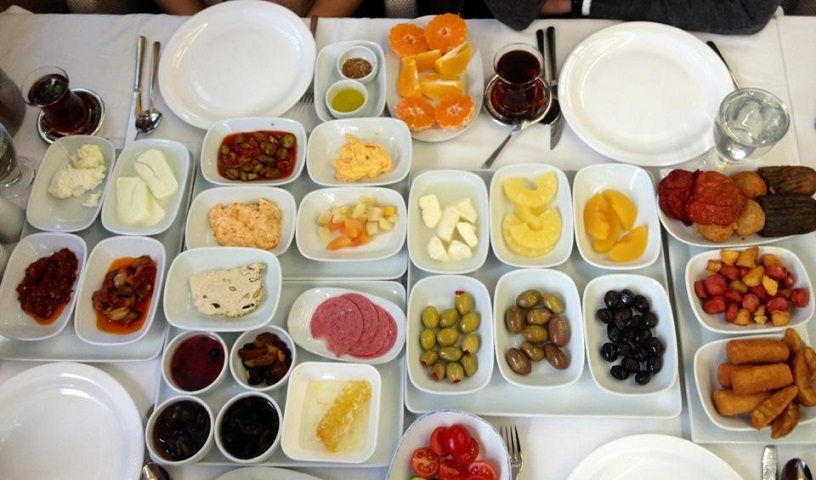 The magnificent Görkem Kilis table is a few steps away from the sea on the coast of Florya on the sprinkled breakfast. It is a privilege to have breakfast in this high-quality and ideal place for every walks of life. The delicious pastry after breakfast leaves the breakfast at its peak. This place where you can go with your loved ones has thought of families with children. There is a children's park and a playground.
Paşalimanı Cafe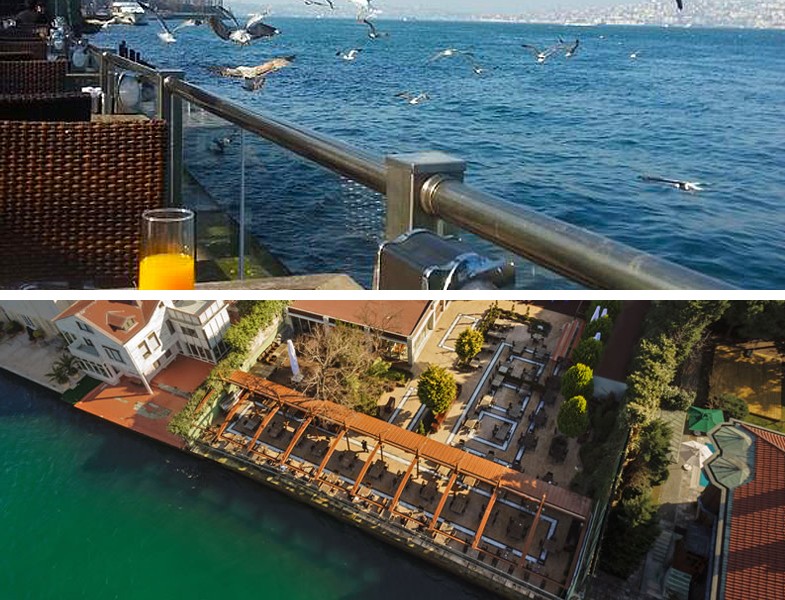 Paşalimanı cafe, which hosts a beautiful view from Kabataş to Kuruçeşme, is a unique beauty every hour of the day. At Paşalimanı, this place is a stopover place for those who want to have a cheap breakfast in Istanbul, accompanied by a buffet breakfast. The breakfast buffet is natural, hygienic and service is of quality.
Röne Park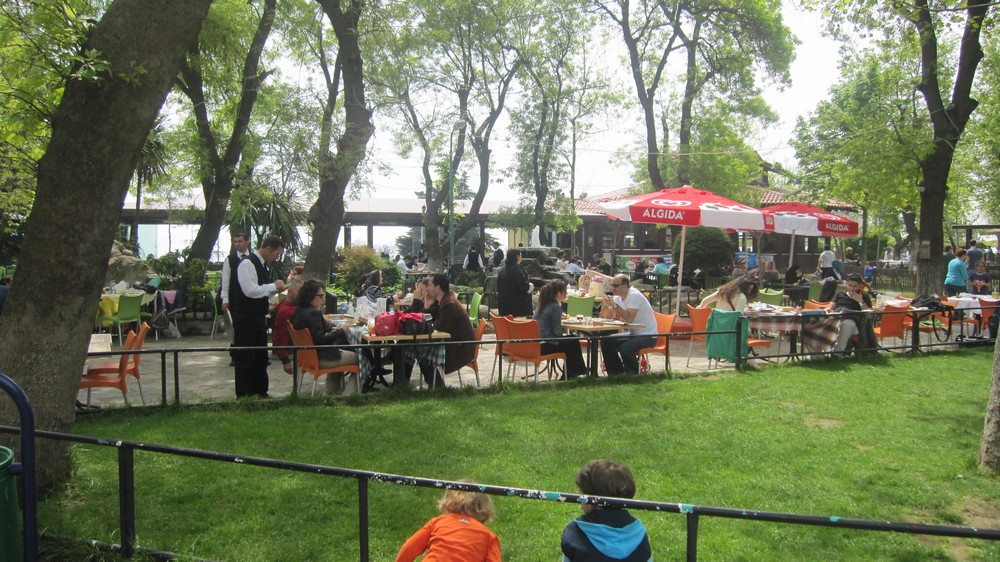 The Röne Park, which offers breakfast at Yeşilköy with sea views, is located by the coast. It offers magnificent views, tables among the greens and extensive playgrounds for children and offers an unforgettable breakfast in the summer. Röne Park is a rare environment where you can have a long conversation while enjoying breakfast for hours with a quiet and peaceful environment for a complete family.
Hidiv Pavilion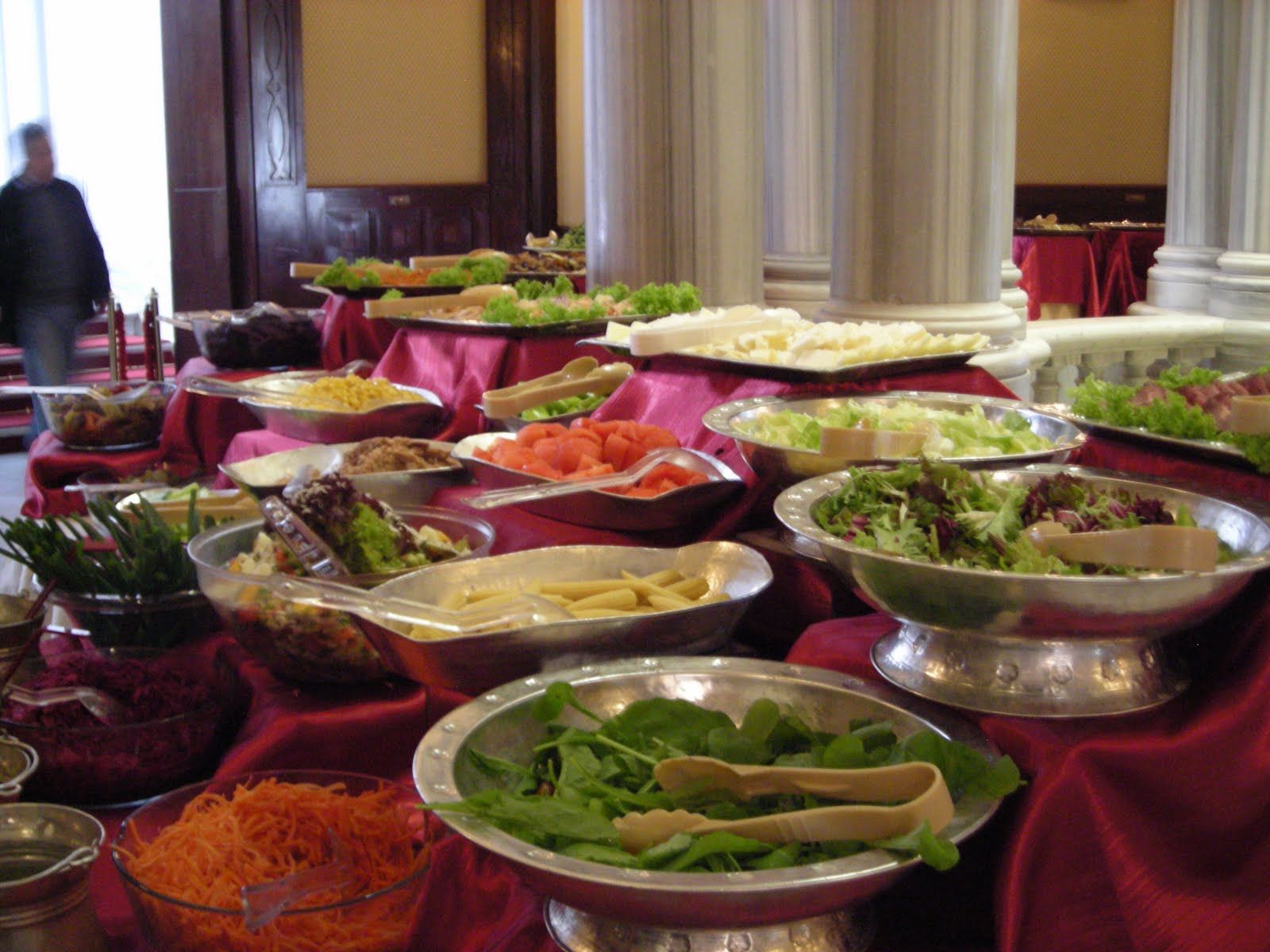 One of Kanlıca's fairytale places, at Hidiv Pavilion, to have breakfast is not told, only to enjoy. It is one of Istanbul's magnificent venues. It is a privilege to make a buffet breakfast in this lovely Pavilion with views. This Pavilion, with a view of the Bosporus, is a symbol of peace. In the garden of this building, which will fascinate you with its magnificent architecture and imposing view, you will think of yourself at a country garden outside the city, and you will deeply feel Istanbul with Bosporus view.
Sütiş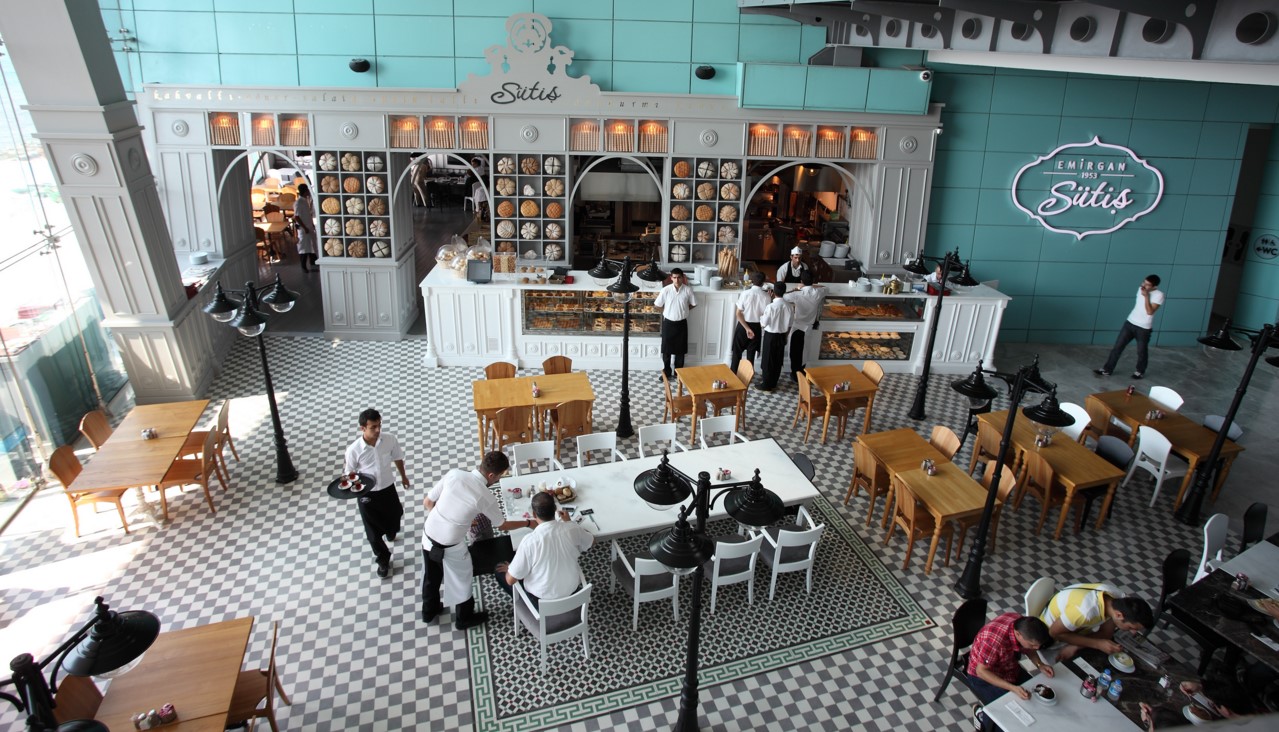 The Sütiş in Emirgan is one of the only places with Bosporus view that you can't give up for breakfast. Having breakfast in this place, which offers the opportunity to watch the Bosporus shine with the newly born sun, is satisfying for lunch. Home pastry, mixed eggs scrambled with tomatoes and green pepper and breakfast varieties that appeal to your taste for the breakfast in Sütiş, which generates an explosion of taste.
Figaro Restaurant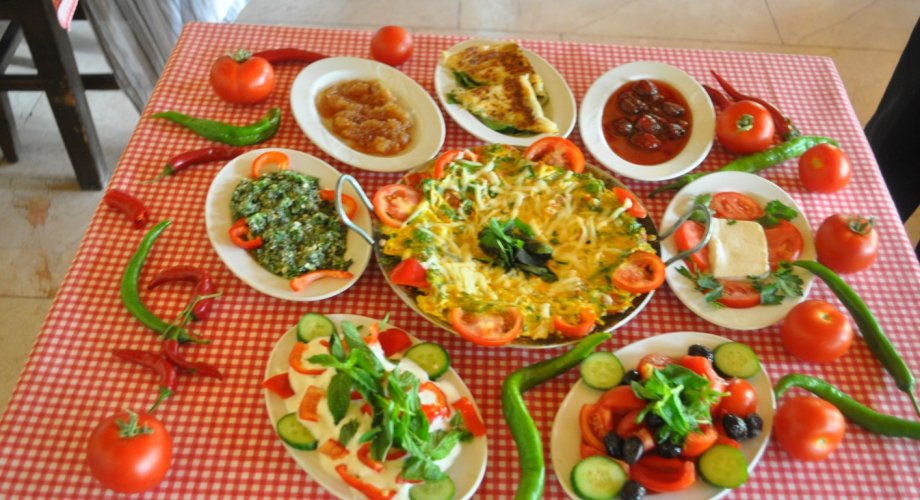 Figaro's restaurant, a quiet place among the greenery in Yeşilköy, is a great setting for Sunday breakfasts. It is one of the places for those who like the natural flavors for breakfast, who are looking for different tastes and who make breakfast. Figaro's restaurant, which has a very healthy menu with its pancake, Thessaloniki breakfast, pastries and greens, is a peaceful alternative.
Emek Cafe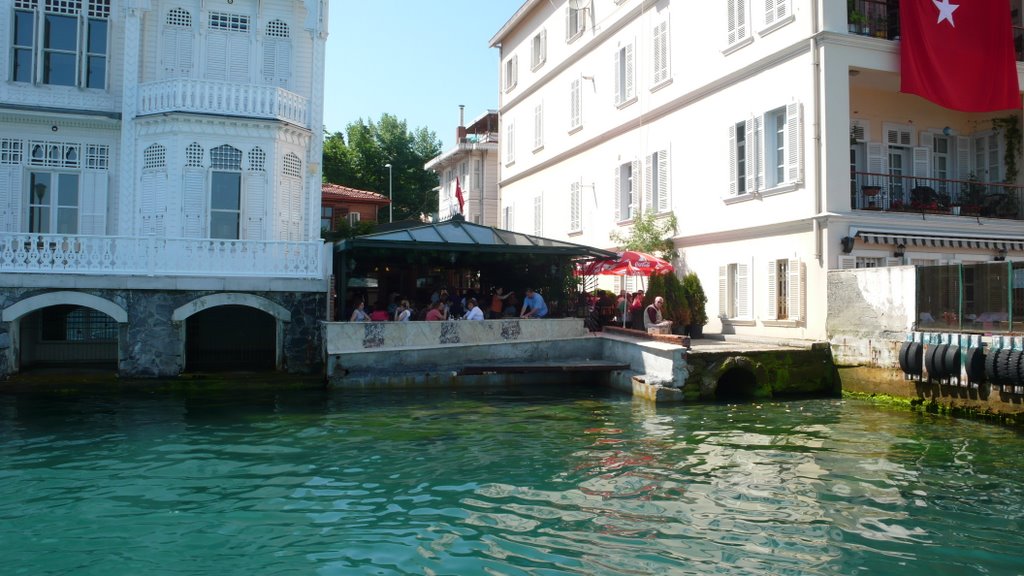 With its beautiful breakfast options and affordable prices, Emek Cafe is located in Yeşilköy .A food prepared with eggs scrambled with tomatoes and green pepper, in a place that is zero to the sea, may just be so much delicious, prepared from abundant materials. It's a sweet, coffee against the Bosporus. With helpful staff and high-quality service, you can have a pleasant breakfast accompanied by pleasant chats with your friends.
Pierre Lotti Cafe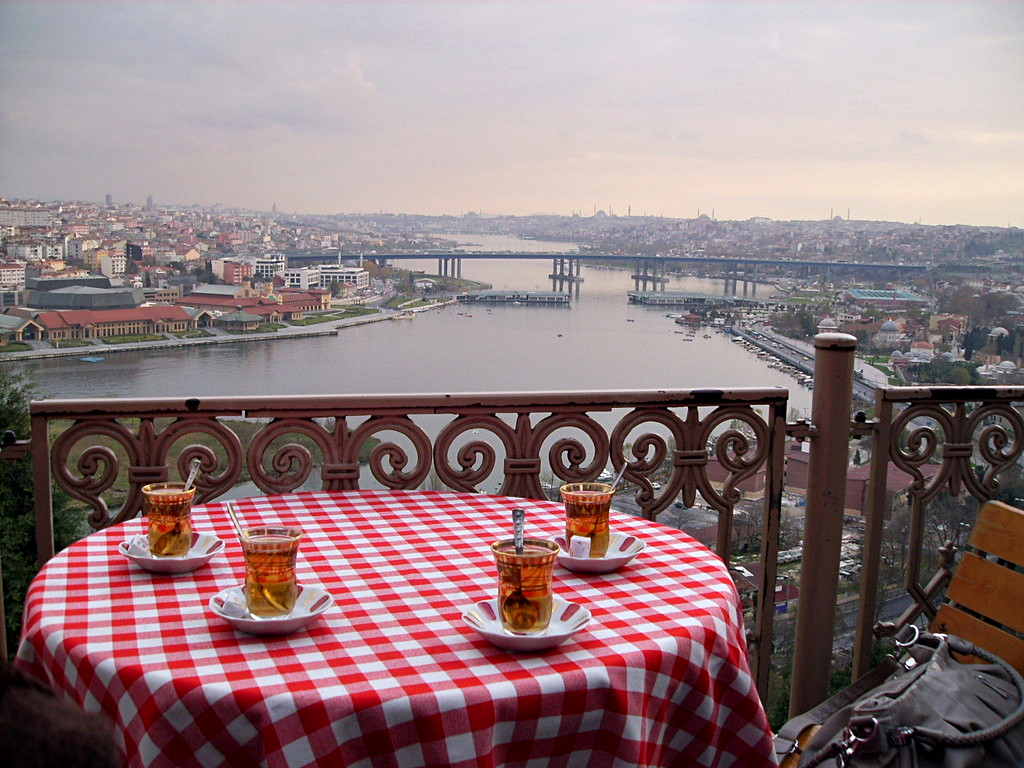 Pierre Lotti's historic cafe will be a great venue if you want to go to Pierre Lotti and have a great breakfast to enjoy the unique Golden Horn View. You will have a pleasant breakfast with the view of the Golden Horn as the sun blows to you and the wind blows into your face. Make sure you enjoy your breakfast at the Pierre Lotti café with its friendly and fast service.