High speed train or with its short name YHT, is the name of a fast train service provided by TCDD in Turkey such as ICE in Germany or TGV in France. This service is provided by its own train sets and fast railroads. With high speed train flights starting in Turkey, our country is among the countries that use this technology in Europe the 6th while in the world the 8th. TCDD conducted a survey to determine the name of this new train. At the survey the highest votes of "Turkuaz", "Türk Yıldızı", "Yüksek Hızlı Tren", "Kardelen", "Yıldırım", "Çelik Kanat", "High Speed Train" were taken intoaccount and it was announced that the name of ''High Speed Train'' was decided to be used.
Click To Query For Fast Train Tickets »
High speed train in our country for the first time served between Ankara and Eskisehir. Then this service gradually began to spread. The high speed train, which continues to spread more rapidly today, is currently serving in the cities of Konya, Eskisehir, Istanbul, and Ankara. The speed of the high speed train is approximately 250 km/h. In addition, this train has 8 engines; in case of failure of another engine, to prevent the train to stay on the road, there is an advanced system. The high speed train moved from Ankara to Eskisehir on March 13, 2009 at 09.40 for the first time in our country. In the continuation of our article, we will mention five high speed train lines that you can travel in our country.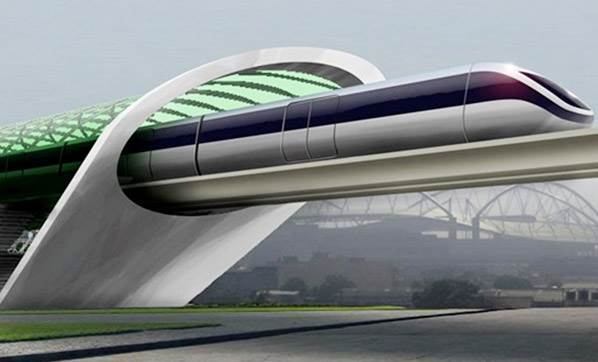 High Speed Train Line Between Ankara and Istanbul
The length of this fast train line, which was constructed between Ankara and Istanbul, is 533 kilometers. Thanks to this line, the journey takes 3.5 hours. The high speed train that renders service on this line is moving at a speed of 250 km/h. The arrival of the fast train to Istanbul was made on October 29, 2013 and the same day with the opening of Marmara. There are 8 stops on the fast train from Ankara to Istanbul. If we look at them respectively-Ankara Central Station, Sincan station, Polatlı station, Eskisehir station, Bozüyük station, İzmit station, Gebze Station and Pendik stations can be listed. 36 tunnels were planned in İnönü – Gebze section, but some tunnels were combined or cancelled in practice. A tunnel opened with the TBM was first replaced with the risk of landslides, but then since the TBM could not progress in the tunnel, it was cancelled and the machine was left in the tunnel and the road was changed.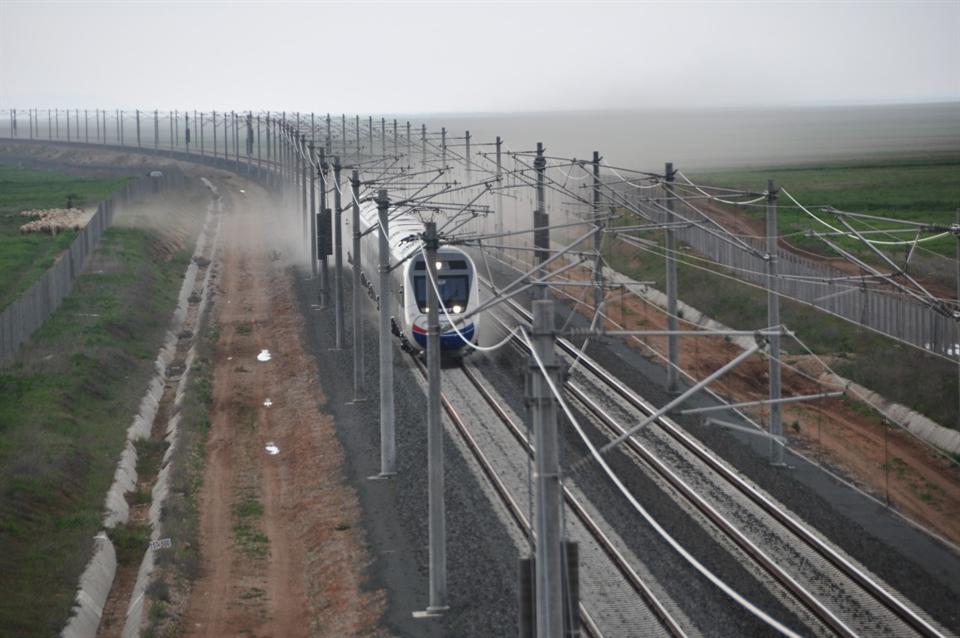 High Speed Train Line Between Ankara and Konya
The line between Ankara and Konya is 306 km long in total. It shares the Ankara-Istanbul railway line, which was previously completed in the construction of a section of 96 km of this line. The construction of the 212 km, Polatlı-Konya stage, started in August 2006 and the whole line was completed on August 23, 2011 and opened to service. Within the scope of the project 27 overpasses, 7 bridges, 143 culverts, 83 subways and a tunnel of 2030 meters length were constructed. On this line, the train travels at an average speed of 167 km per hour and the journey is completed in a period of 1 hour 55 minutes.
High Speed Train Line Between Ankara and Eskişehir
It is the first high speed train line in our country. The transportation time was determined to be 1 hour and 20 minutes.
High Speed Train Line Between Eskişehir and Konya
Completely independent of Ankara-Eskişehir and Ankara-Konya lines, the length of this line opened in 2013 was determined as 355 km. The distance between two cities takes2 hours. It travels twice a day.
The first of the new high speed train sets in turquoise blue color, which was obtained by TCDD from German Siemens Company and the test drives of which were completed, was launched today on the Ankara-Konya YHT line. (Orhan Akkanat – Anadolu Agency)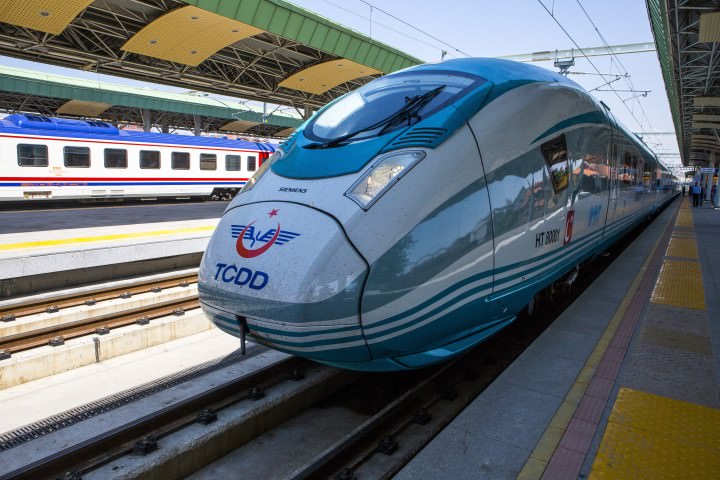 High Speed Train Line Between Ankara and Izmir
It's an unfinished line. When the line is completed, it is thought that the travel time between Ankara and İzmir will be 3 hours and 30 minutes, while the travel time between Ankara-Afyonkarahisar will be 1 hour and 30 minutes.
Click To Query For Fast Train Tickets »